3D Thursdays
10:00-11:30 am
Reference Area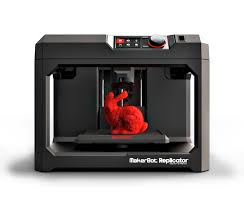 Interested in learning how the Library's 3D printer works? Come in for live demonstrations and instructions. Learn how to find and print items for your home or business. You may choose an object to print or send us your file and we'll print it for you.
---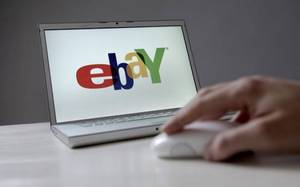 Buying and Selling on Ebay (3 part course)
Tuesday, August 4
6:30-8:30 pm, Technology Learning Center
Buying and selling on eBay can be fun as well as a great way to set up an online business. Instructor Ellen Cartledge will teach the essential skills of buying and selling. Learn the differences between personal and business accounts and how to set them up; how to search for and buy items, auction strategies; and how to use eBay's seller's tools to list items for sale. Space is limited so please preregister.
---
Simsbury Small Business
Tuesday, August 4
7:00-8:30 pm, Program Room
Simsbury Small Business is a group of business owners and entrepreneurs in Simsbury formed to provide support and group mentoring to help local businesses succeed. Please join us if you own or operate a small business and would like a forum to talk about the issues, challenges, and opportunities you face in your local business. Join our Facebook group to learn about updates and share information between live meetings, Questions? Contact Jenna Mayotte, BRC Coordinator, at 860-658-7663 x2107.
---
Family Movie Night: Swiss Family Robinson
Wednesday, August 5
6:30-8:30 pm, Program Room
Fun for the entire family. Just drop in.
---
Free Business Counseling with SCORE®
Thursday, August 6
10:00-11:00, 11:00-Noon, Noon-1:00, 1:00-2:00 pm
Barnes Room
Are you an entrepreneur who wants to expand, improve profitability, or improve operations? Or are you thinking of starting a new business? If so, SCORE® can help! One hour, face to face appointments are available on a first-come, first-served basis. Follow-up appointments are also available. Registration is required in advance.
---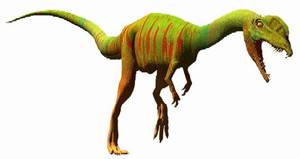 Exploring Dinosaur Sites and the Roots of Dinosaur Science in Connecticut
Thursday, August 6
7:00-8:00 pm, Program Room
The CT Valley doesn't quite fit the image of a world where bizarre reptiles menaced their prey with terrible claws and monstrous teeth. Brendan Hanrahan, natural history guide, will present a lively program of seldom seen images and videos of places that can be explored. Walk where dinosaurs once did and follow in the footsteps of terrible meat-eaters that habitated CT and MA.
While here, view the Simsbury Historical Society's Dinosaur display on the upper level of the Library. Free passes to the Phelps Museum are available from the Library.
---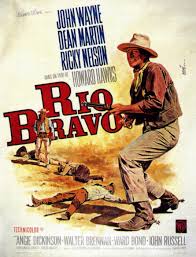 Friday Flicks: Rio Bravo (1959)
Friday, August 7
1:00-3:30 pm, Program Room
A small-town sheriff in the American West enlists the help of a disabled man, a drunk, and a young gunfighter in his efforts to hold in jail the brother of the local bad guy. Starring John Wayne, Dean Martin, and Ricky Nelson. Not Rated. 141 min. Western
Upcoming Movies:
Celebrating John Wayne
August 14- The Alamo (1960)
August 21- The Searchers (1956)
August 28 - True Grit (1969)
---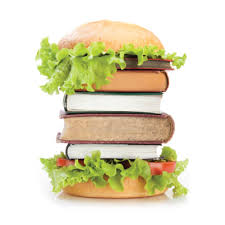 Lunch & Lit for Teens
Wednesday, August 5
Noon-1:00 pm, Teen Space
Get free books! Bring a brown bag lunch. We'll provide drinks & dessert. Let's discuss what you're reading this summer. Drop in.
---

Crafternoon for Teens: Tie Dye
Wednesday, August 5
2:00-3:30 pm, Library Lawn
Come tie dye on the front lawn. Bring a white shirt or something else you want to dye. In case of rain, Aug 12th's Shrink Art Crafternoon will take it's place and we will do tie dye on Aug 12.
---
Cardfight Vanguard for Teens
Thursday, August 6
1:00-2:00 pm, Teen Space
Open to any teens interested in playing or learning to play Cardfight Vanguard. Drop in.
---

Nerdfest/Fandom Social for Teens
Thursday, August 6
2:00-4:00 pm, Program Room
Come discuss your fandoms and participate in trivia, raffles, and more! Snacks Provided! Theme TBA. Drop in.
---
Teen Yoga
Thursday, August 6
7:00-8:00 pm, Program Room
Attend one or all of the series taught by certified instructor Hannah Ardenski. Bring your own mat.
---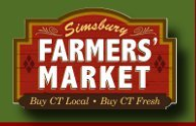 Library Staff will be at the
Farmer's Market on:
to demonstrate many of our databases and services. If you're shopping at the market come and check us out. Questions? We've got the answers.
---
2015 USED BOOK SALE COLLECTIONS!
Through August 29
Collection Site: at the Library (signs posted)
Days & Times: Tuesdays & Fridays: 10 am - noon
Saturdays: 10 am - 3 pm
Bring: Books, games, puzzles, CDs, DVDs & Computer software; all in GOOD, CLEAN condition Don't Bring:Records, magazines, encyclopedias, textbooks, video/audio tapes, or books in poor condition
BOOK SALE Dates: Sept. 12 & 13 @ Simsbury High
Questions? Want to Volunteer? Call Charmaine Glew (860) 651-4192 or Ann Wallack (860) 658-7781
---
Language Classes

French Conversation


Monday, No classes until 9/14


6:00-7:30 pm , Fireside - Upper Level

Spanish Conversation Class


Wednesday, August 5


10:30-11:30 am , Wagner Room

English Conversation Group


Tuesday, No class till Fall


10:30 - 11:30 am , Barnes Room

English Conversation Club


Friday, No class till Fall


10:30-1:00 pm , Program Room 2
Program Room

- W

atercolors, oils, pastels and acrylics by The Traveling Valley Artists

East Gallery

- Photography by members of the Simsbury Camera Club
West Gallery

- Quilts by Joan Duffy
Display Case

- K

iln worked glass and mixed media by Susan Hackett