This Week @ the Library
What's Trending at the Library
80's Family Dance Party
Friday, October 9

7:00-10:00 pm, Program Room
'You're so fine, Mickey" meets big hair, tights and leggings at this totally rad dance party. So practice your break dancing moves, perm up your hair and be prepared to have an evening of fun! Dance to the hits, and not so great hits, with DJ N.E.B who'll keep the tunes going all evening long! All ages welcome. It's going to be totally tubular!
---
3D Thursdays
10:00-11:30 am
Reference Area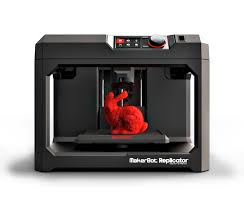 Interested in learning how the Library's 3D printer works? Come in for live demonstrations and instructions. Learn how to find and print items for your home or business. You may choose an object to print or send us your file and we'll print it for you.details to come. Drop in!
---
Kindle Small Group Instruction
Wednesday, October 7
&
Join Kindle guru Gita Agrawal as she teaches you to download free e-books to the Kindle.
---
Introduction to Word 2010/2013 (5/5)
Wednesday, October 7
10:00-Noon, Technology Learning Center
In this course you will learn valuable word processing skills like creating, saving and retrieving documents; inserting and deleting text; formatting text; and using cut, copy and paste. Before you take this course, you should have some experience with the computer and the Windows operating system.
---
Free Business Counseling with SCORE®
Wednesday, October 7


Noon-1:00 &

, Barnes Room

Are you an entrepreneur who wants to expand, improve profitability, or improve operations? Or are you thinking of starting a new business? If so, SCORE® can help! One hour, face to face appointments are available on a first-come, first-served basis. Follow-up appointments are also available. Call the BRC 860-658-7663 ext 2107 to register.
---
Photography Series: Birds in Flight with Myer Bornstein
Wednesday, October 7
, Program Room
Myer Bornstein of Photo Bee 1 has been involved in photography for many years, having studied photography at the New York Institute of Photography. Retired, he now photographs the natural beauty of Southeastern Massachusetts and Rhode Island and other locations in the United States , Canada , Mexico and Costa Rica . All are welcome.
---
Gen Y Book Discussion Group
Wednesday, October 7
, Barnes Room
Join other men and women in their 20's and 30's for a lively discussion on books of mutual interest. This month's book is by Jodi Picoult. Drop in.
---
LinkedIn for Job Seekers
Thursday, October 8
10:00-Noon, Technology Learning Center
Being an active user of LinkedIn and other social media sites is a critical piece in a job search. Carol Mon will teach you: how to create a LinkedIn profile, how to search and make connections, and how to find job openings and information on companies. IMPORTANT: You must have a LinkedIn account or visit www.linkedin.com to set up an account prior to taking this class. Space is limited; please preregister for this class.
---
Introduction to Excel (2/6)
Thursday, October 8
1:00-3:00 pm , Technology Learning Center
This course teaches Microsoft Excel basics. It is frequently used in today's workplace. You can use Excel to budget your personal finances, keep track of investments, follow loan repayments, compare different mortgages, create invoices and more. This course is taught progressively in 6 sessions. You must have registered for session 1.
---
Loyalty Unleashed: Pit Bulls and the People Who Love Them with Sue Torres
Thursday, October 8
, Program Room
Celebrate National Pit Bull Month as first-time author Sue Torres discusses her book Loyalty Unleashed: Pit Bulls and the People Who Love Them, a positive look at dogs that are almost universally portrayed in a negative light. Find out how this important book came about and learn about responsible ownership and what it means to own a pit bull. Read more at www.loyalpitbulllove.com. Registration for this program is suggested.
---
Adult Book Discussion Group
Thursday, October 8
, Program Room
Join a lively book discussion led by Jackie Takiff. This month's book is Bartleby, the Scrivener by Herman Melville. Copies of the book can be checked out at the Reference Desk. Share a good book with friends, new and old. All welcome!
---
Sit & Stitch Needlework Group
Friday, October 9
, Barnes Room
Bring a project to work on and share ideas while you enjoy the company of other crafters. Held the 2nd and 4th Friday of the month. Drop in.
---
Free Blood Pressure Screening
Friday, October 9

---
Friday Flicks: Cannery Row (1982)
Friday, October 9
, Program Room
Drama
Monterey , California in the 1940's. Cannery Row - the section of town where the now closed fish canneries are located - is inhabited primarily by the down and out, although many would not move away even if they could. Starring Nick Nolte, Debra Winger, and Audra Lindley. 120 min. Rated PG.
Upcoming Movies:
October 16 - The Red Pony (1949)
October 23 - Of Mice and Men (1992)
October 30 - East of Eden (1955)
---
Taste of Korea : Korean Cuisine, Full of Wisdom and Nature
Saturday, October 10
, Program Room
We welcome back the Korean Spirit and Culture Promotion Project as they present 'A Taste of Korea'. Learn to make 5 popular dishes from Korea and find out about the amazing health benefits of Korean food while you enjoy a full meal, including dessert. Participants will receive a recipe book to take home and books on Korean history and culture will be available for free.This free class is limited to 25 participants, age 12 to adult. Preregistration is required.
The food in this program may contain peanuts, tree nuts, fish, shellfish, eggs, milk, wheat, and soy. If you have a food allergy please contact the Reference Desk, 860-658-7663, for more information.
---
Save Your Photos Day
Sunday, October 11
, Program Room
Save Your Photos Day is an initiative created to help families prepare BEFORE disaster strikes. Are your photos a digital mess or scattered about? You aren't alone. Certified Photo Organizer, Regina Sanchez will scan your family photos for FREE at this event. Bring up to 50 loose printed photos (8x10 maximum size) and have them scanned using professional, picture-saver-scanning equipment. Photos will be returned in a Dropbox folder that you can save and share! Registration suggested.
---
FALL BUS TRIP TO STOCKBRIDGE, MA, October 14
CHESTERWOOD: HOME/STUDIO OF DANIEL CHESTER FRENCH & the NORMAN ROCKWELL MUSEUM &
LUNCH at the RED LION INN
Join the Friends on our great return trip to the Berkshires, this time centered in the town of Stockbridge, MA.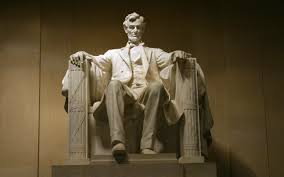 Our itinerary includes:
Chesterwood: the home, studio and gardens of Daniel Chester French (1850-1931). You know the artist: he was/is America's premier monument sculptor, notably for the figure of Abraham Lincoln at the Lincoln Memorial.

Lunch at the nearby Red Lion Inn.

Norman Rockwell Museum: Rockwell called himself an illustrator, not an artist, but he was. The museum's main gallery explores his artistic process. All of his Saturday Evening Post covers are displayed as well.
The bus departs at from the Stop and Shop parking lot adjacent to Bushy Hill Rd. and returns by approximately The price for the trip is $85 per person (includes bus, snacks and beverages en route, museum admissions & tours, and lunch).
JOIN US ON OCTOBER 14! Sign up early, as most of our trips sell out. The reservation deadline is October 5. Click HERE for your printable reservation.
---
An Evening with Author Matthew Dicks author of the new book The Perfect Comeback of Caroline Jacobs
Thursday, October 15
7:00-8:30 pm, Program Room
Copies of the author's books will be available for purchase and signing. The program is free of charge and open to all. Prior
registration
is requested before October 9th. Free and open to all. Sponsored by the Friends of the Simsbury Public Library. Download a reading group guide to the book
here
.
---
National Novel Writing Month
at the Library
Can you write a novel in 30 days?!?!
Adults & Teens—Get Started Now! Sign up at NaNoWriMo.org to write your novel. We've also got some great programs in store to help you along the way.
Producing a First Draft: Part 1 with Steve Liskow
Monday, Oct 26,
NaNoWriMo Kick-off Party
Wednesday, Oct 28,
Dystopian Writing Workshop for Teens & Adult
Tuesday, Nov 3,
NaNoWriMo Write-in
Thursday, Nov 5,
Producing a First Draft: Part 2 with Steve Liskow
Monday, Nov 9,
NaNoWriMo Write-in
Sunday, Nov 15,
Last Ditch Effort Marathon at the Granby Public Library
Monday, Nov 30,
Language Classes

French Conversation


Monday, September 28


6:00-7:30 pm , Fireside - Upper Level

Spanish Conversation Class


Wednesday, September 30


10:30-11:30 am , Wagner Room

English Conversation Group


Tuesday, September 29


10:30 - 11:30 am , Barnes Room

English Conversation Club


Friday, October 2


10:30-1:00 pm , Program Room 2
Program Room

- Etchings and mixed media prints of cats, landscapes and abstract designs by Deborah Sacks

East Gallery

- Photography by members of the Simsbury Camera Club
West Gallery

- Watercolors by Jennifer Riccio
Display Case - Woodworking by Forrest Doyle