Join us for a week of money smart programs for all ages.
Great Decisions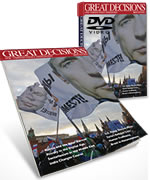 Monday, April 27
6:30-8:00 pm, Program Room
Join us for an evening of lively discussion on Foreign Policy held on Monday evenings. If you are interested contact Charles Dahlberg or call 860-658-2577 to register.
---
The Five Minute Relaxation Response
Tuesday, April 28
7:00-8:30 pm, Program Room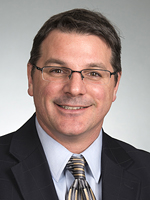 You are invited to an informative seminar by Dr. Eric Secor, Jr. Relax your mind/body connection and change your life! The five minute relaxation response is designed to help a person reduce stress and have significant mind/body changes wherever one may be when stress presents itself. Join us to learn this technique and begin living stress free!
Sponsored by the Simsbury Public Library and Arden Courts of Avon, in partnership with Hartford Hospital Integrative Medicine.
---
Leveraging LinkedIn: Beyond the Basics
Thursday, April 30
10:00 am -NOON, Technology Learning Center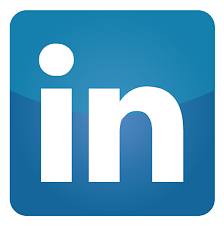 Do you have a LinkedIn account and connections but feel you aren't getting the most out of this powerful networking tool? During this hands-on session, Carol Mon will teach you advanced LinkedIn tools and techniques. Come prepared to take your profile and LinkedIn knowledge to a higher level. You must already have a LinkedIn profile and be comfortable using the basic LinkedIn features. Space is limited; please preregister for this class.
---
Living Healthy with Diabetes
Thursday, April 30
6:30-8:00 pm, Program Room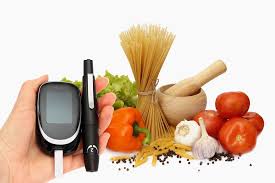 Presenter, Helen Psarakis, APRN will discuss healthy lifestyle choices and preventing diabetes complications and provide updates on some of the major diabetes research trials. The presentation will focus on Type 2 Diabetes, the most common, but will also cover information on gestational diabetes and Type 1 Diabetes. There will be time for Q&A at the end.
---
Friday Flicks: Orchestra Wives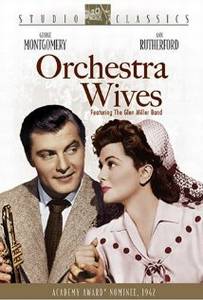 Friday, May 1
, Program Room
In this classic musical, Connie Ward is in seventh heaven when Gene Morrison's band rolls into town. She is swept off her feet by trumpeter Bill Abbot. Starring George Montgomery, Ann Rutherford, Glenn Miller. 97 min., Not Rated, b & w.
Upcoming Movies:
May brings classical movie musicals.
May 8 - The Pajama Game
May 15 - The Producers
May 22 - Mame
May 29 - The Music Man
---
Start Your Career in Art: Portfolio Preparation
Saturday, May 2
10:30 am-12:00 pm, Program Room

Come to this instruction session taught by Connecticut certified art teacher, Deborah Sacks, who has helped dozens of students get into top tier art colleges.
Learn about schools, scholarships, and careers
Be guided through all aspects of the application process
Bring your artwork for review after the presentation
For middle & high school art students and parents.
---
Classical Music in the Afternoon: Mother's Day Concert
Saturday, May 2
3:00-4:30 pm, Program Room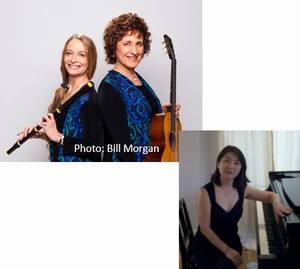 The Rosewood Chamber Ensemble (Barbara Hopkins, flute; Judy Handler, guitar) entertains audiences with their programs based on the music and people of the early United States.
Mia Kang, on piano, will perform Mozart's Sonata in C Major K. 545 and 3 Chopin Waltzes. Ms. Kang is an active soloist and chamber musician throughout the U.S. and South Korea. She is the organizer of the concert series "Classical Music in the Afternoon" at the Library.
---
Bicycle Trails in the Farmington Valley:
Past , Present, and Future (Lecture & Ride)
Sunday, May 3
1:00-4:00 pm, Program Room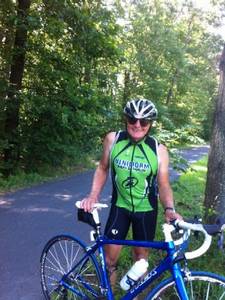 Bicycle enthusiast Larry Linonis, will share his passion for the trails of the Farmington Valley in celebration of National Bike Month. He will begin with a brief history of the former canal and railroad lines and update the status of the various bike committees in town. Following the presentation, Rob Dexter from the CT DAS/Division of Construction Services & East Coast Greenway will provide an update of the bike trail system.
The thirty minute lecture will be followed by a bicycle ride (rain or shine) that is intended to visit all three of the trails that pass through Simsbury. The ride will be at a casual pace for approximately 15 miles with a shorter 5 mile option. Bikes can be provided to adults (age 18 and up) through Simsbury Free Bike or riders may bring their own. Waivers and helmets are required. Children with their own bikes may participate with a waiver signed by a parent/guardian.
The entire program will last approximately 3 hours.
Participants should preregister through the Library at 860-658-7663 x2200 or www.simsburylibrary.info. Please let us know if you will need to borrow a bike. Find out more about biking in the Farmington Valley at www.facebook.com/simsburyfreebike or www.simsbury.bike.
---
Booked for Lunch with Richard Russo
Wednesday, May 6th
Noon-2:00 pm
Hop Meadow Country Club
This year's popular event features Pulitzer Prize winning author Richard Russo, a delicious lunch, in the gorgeous spring setting of Hop Meadow Country Club.
Russo's many novels include best-sellers Empire Falls (a Pulitzer Prize Fictionwinner in 2002), Nobody's Fool, Straight Man and Bridge of Sighs . His memoir, Elsewhere, was an NPR Best Book pf 2012. In addition, he has written screenplays for Twilight, Empire Falls , Nobody's Fool, Ice Harvest andKeeping Mum.
The cost is $32 per person. Please PRINT the reservation form & return it with your lunch choice and check by April 27, 2015 . Questions? Call the Library at 860-658-7663.
---
Friends Spring Bus Trip to the Berkshires
Thursday May 14, 2015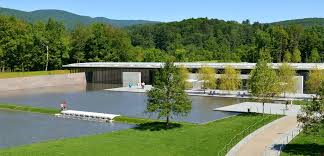 The Friends of the Simsbury Public Library will host a spring bus trip to the beautiful Berkshire countryside in the northwest corner of Massachusetts . Our day will include tours of two outstanding art museums with a luncheon in between.
We begin our day with a visit and docent-led tour of The Clark Art Institute. The Institute itself is best known for its French Impressionist paintings by Renoir, Monet and Degas. The collection is also rich in American paintings by Homer, Sargent and others. While we are at the Institute, we will also visit its Clark Center, designed by renowned architect Tadao Ando.
After our Clark tour, we will have lunch at the nearby Gala Steakhouse & Bistro in Williamstown. There will be a choice of entrees, dessert and beverages. A cash bar will be available.
Next we take a quick ride to Massachusetts Museum of Contemporary Art. MASS MoCA is the largest and one of the liveliest centers for contemporary visual and performing arts in the country.
The bus departs at from the Stop and Shop parking lot adjacent to Bushy Hill Rd. and returns by approximately The price for the trip is $85 per person (includes bus, snacks and beverages en route, museum admissions & tours, and lunch).
PLEASE JOIN US ON MAY 14TH! Get your reservation in early, as most of our trips sell out! The reservation deadline is May 2, 2015 . Please make your reservation. Once you send your check, assume that you're included on the trip unless you hear from us otherwise. Checks are not cashed until the event takes place.
---
2015 USED BOOK COLLECTIONS
COMING SOON!
May 26 through August 29

You can organize, downsize and help the Friends at the same time! Books, DVDs, games and other materials in good shape will be collected all summer for the Friends' Annual Used Book Sale. Watch this web site for details…
SAVE THE DATES for our Giant Used Book Sale :
Saturday, September 12 and Sunday September 13, 2014
---
Language Classes

French Conversation


Monday, April 27


, Fireside - Upper Level

Chinese for Travelers


Thursday, April 30


Spanish Conversation Class


Wednesday, April 29


10:30-11:30 am , Wagner Room

English Conversation Group


Tuesday, April 28


10:30 - 11:30 am , Barnes Room

English Conversation Club


Friday, May 1




10:30-1:00 pm , Program Room 2