This Week @ the Library
What's Trending at the Library
Mobile & Wireless Printing has arrived!
The Simsbury Public Library now offers mobile printing. Send documents, photos and more to be printed from your own computer, laptop or mobile device to the Library. All documents may be printed at the Print Release Station located in the Copy Room located in the Reference Area. Documents will be available to print for up to 48 hours. Documents not released within 48 hours are automatically deleted. Click on the icon to begin and follow the instructions.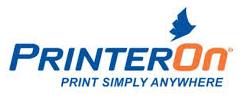 ---
FRIENDS OF SIMSBURY PUBLIC LIBRARY'S


GIANT USED BOOK SALE!!
Saturday, Sept. 12th (9am-5pm)
Sunday, Sept. 13th (10am-4pm)
Simsbury High School
Our famous annual GIANT USED BOOK SALE includes:
over 30 categories of non-fiction books

fiction books sorted alphabetically by author/genre

a huge children's section

DVDs, CDs, games, puzzles and Books on Tape

A "Special Selections" section with old/rare/collectibles
Most books are priced at $.50 - $4.00. Sunday features our all day bag sale ($10 for a bag we supply) - fill one with almost anything you choose! Cash, check & credit cards accepted. 100% of the proceeds go toward programs and services at the Simsbury Library.
---
3D Thursdays
10:00-11:30 am
Reference Area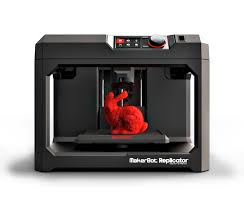 Interested in learning how the Library's 3D printer works? Come in for live demonstrations and instructions. Learn how to find and print items for your home or business. You may choose an object to print or send us your file and we'll print it for you.etails to come. Drop in.
---

Congratulations to Heather O'Connor who was our Grand Prize winner of an overnight stay for two at Green Acres B&B.
Congratulations also to Abigail Vacca who won dinner for two at Metro Bis Restaurant. Thank you to everyone who participated in our Adult Summer Reading Program.
---
Kindle Small Group Instruction
Tuesday, September 1
Wednesday, September 2
&
Small group instruction to learn how to download free e-books to the Kindle. Preregistration is required.
---
Achieve Peak Sales Performance: Drive B2B Sales by Developing: Mental Strength, Emotional Intelligence and Business Acumen (session 3)
Tuesday, September 1
, Program Room
This is a 3-part B2B program. Ideally you should attend all 3 sessions; however, each session will be created to deliver value as a standalone module. Speaker Duane Cashin works with organizations that want to increase profitable sales, shorten the sales cycle, and obtain referrals at the executive level.
---
Introduction to Word 2013 (Part 1/5)
Wednesday, September 2, -
In this course you will learn valuable word processing skills like creating, saving and retrieving documents; inserting and deleting text; formatting text; and using cut, copy and paste. Attendees should have some experience with the computer and the Windows operating system. This course will be taught every Wednesday in September 2015.
---
Realistic HDR , Histograms and Camera Raw
Wednesday, September 2
, Program Room
Frank Zaremba of the Simsbury Camera Club will be discussing how to create realistic High Dynamic Range ( HDR ) images and how to read the Histogram from your images to help create them. Camera Raw image format will also be covered. The software and workflow used to create the images will be demonstrated. You do not need to be a member of the Simsbury Camera Club to attend.
---
Gen Y Book Discussion Group
Wednesday, September 2
, Barnes Room
The Library offers a book group for men and women in their 20's and 30's. Liza Pagano is the moderator. If you are interested, please email Liza or just drop in. This month's book is Memory Keeper's Daughter by Kim Edwards.
---
Free Business Counseling with
Are you an entrepreneur who wants to expand, improve profitability, or improve operations? Or are you thinking of starting a new business? If so, SCORE® can help! One hour, face to face appointments are available on a first-come, first-served basis. Follow-up appointments are also available. Call the BRC 860-658-7663 ext 2107.
---
So You Want to Get a Dog
Thursday, September 3
, Program Room
Barbara Dwyer, Animal Behavior Specialist, Trainer & Counselor will help you make a decision on how to choose the dog that's right for your family and for the dog that will be joining you. With over 20 years of experience working in competitive obedience, behavior, group teaching, rescue and consultation, she offers the unusual combination of experience and knowledge with a variety of species.
---
iPad iOS 8
Friday, September 4
, Program Room
This course is a comprehensive introduction to using the iPad including all of the included apps. Please be sure to:
Bring a fully charged device to class.

Make sure you bring (or remember) your Apple ID and password if you have one.

Make sure you bring password information for any other email or social media accounts to class.

Bring any iPad accessories you want to share.
This class will be taught progressively over four sessions in September. Attendees may come for one or all sessions. This class replaces the iPad Lab, and is designed for new users.
---
Friday Flicks: Suddenly Last Summer (1959)
Friday, September 4
, Program Room
NR | 114 min | Drama, Mystery, Thriller
The only son of wealthy widow Violet Venable dies while on vacation with his cousin Catherine. What the girl saw was so horrible that she went insane; now Mrs. Venable wants Catherine lobotomized to cover up the truth.
Upcoming Movies:
Celebrating the Career of Elizabeth Taylor
September 11 - National Velvet
September 18 - Father of the Bride
September 25 - Who's Afraid of Virginia Woolf?
---
Nerdfest/Fandom Social for Teens
Friday, September 4
, Program Room
Got Fandoms? This is the place for you! Different themes TBA. Participate in trivia, earn prizes, and discuss your favorite fandoms! Simsbury 's most popular ongoing Teen Program. Drop in!
---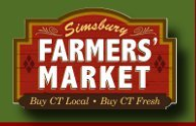 Library Staff will be at the
Farmer's Market on:
Questions? We've got the answers.
---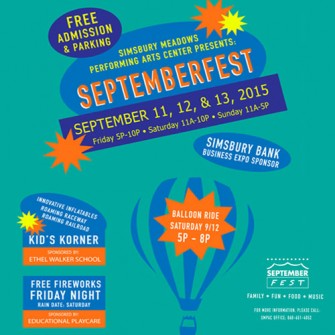 Stop by the Town Booth at
Septemberfest and visit for awhile. We'd
love to see you there!
---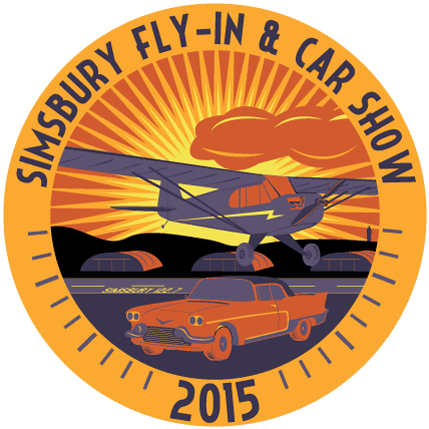 Library Staff will be at the

Simsbury Fly In on
September 20th
Stop by and see us while plane watching!
---
2015 USED BOOK SALE COLLECTIONS!
Ends August 29
Collection Site: at the Library (signs posted)
Days & Times: Tuesdays & Fridays: 10 am - noon
Saturdays: 10 am - 3 pm
Bring: Books, games, puzzles, CDs, DVDs & Computer software; all in GOOD, CLEAN condition Don't Bring:Records, magazines, encyclopedias, textbooks, video/audio tapes, or books in poor condition
Questions? Want to Volunteer? Call Charmaine Glew (860) 651-4192 or Ann Wallack (860) 658-7781
---
---
Language Classes

French Conversation


Monday, No classes until 9/14


6:00-7:30 pm , Fireside - Upper Level

Spanish Conversation Class


Wednesday, August 26


10:30-11:30 am , Wagner Room

English Conversation Group


Tuesday, No class till Fall


10:30 - 11:30 am , Barnes Room

English Conversation Club


Friday, No class till Fall


10:30-1:00 pm , Program Room 2
Program Room

- W

atercolors, oils, pastels and acrylics by The Traveling Valley Artists

East Gallery

- Photography by members of the Simsbury Camera Club
West Gallery

- Quilts by Joan Duffy
Display Case

- K

iln worked glass and mixed media by Susan Hackett