This Week @ the Library
What's Trending at the Library
When the weather outside is frightful.......

....... Library early closing or closed information will be posted here.
---
We want to hear from You
Simsbury Public Library Starts Strategic Planning
Over the next 10 weeks members of the Library's Strategic Planning Committee will be throughout Town asking community members, town representatives and businesses to take 10 minutes to complete a 4 question survey. The results of these and the town-wide survey last summer will be the basis for the development of the Library's 2017-2021 Strategic Plan. Surveys will be available at the Library and everyone is invited to visit and complete one. Open discussions and opportunities to be part of the process will be held Wednesday, February 24 at and Monday, February 29 at in the Library's main Program Room. Other Town locations will be scheduled in the coming weeks.
Co-chairs of the Strategic Planning Committee are Library Trustees Dave Blume and Gail Ryan. If you'd like more information, please feel free to contact Dave, Gail or Library Director Lisa Karim at 860-658-7663 ext 2103.
---
Blind Date with a Book
February 1 - 29
February is the month of love. It's time to fall in love with a new author! Take a chance on a book, rate your "date" and enter to win a romantic gift basket for two.
---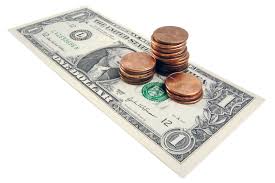 What would your library visit cost you if you paid out of pocket? Find out with the SPL Library Value Calculator.
---
Friday Flicks - Self/Less (2015)
Friday, February 5
1:00 pm, Program Room
Action, Drama, Mystery
A dying real estate mogul transfers his consciousness into a healthy young body, but soon finds that neither the procedure nor the company that performed it are quite what they seem. Rated PG-13, 117 min. Starring Ryan Reynolds, Natalie Martinez, and Matthew Goode.
Upcoming Movies:
February 12 - The Notebook (2004) Chocolate event with the Senior Center
February 19 - Mr. Holmes (2015)
February 26 - Furious 7 (2015)
---
Mystery Book Group
Monday, February 8
, Program Room
Do you love a good mystery? Join this monthly group led by Carole Shmurak. This month's book is Mistress of the Art of Death by Arianna Franklin. Books are available for at the circulation desk.
---
Demystifying the New SAT Information Session: For Students and Parents
Monday, February 8
, Program Room
Come learn how the New SAT differs from the ACT. Get answers about the new State requirements. Join us for a free informative session! Presentation by Stephanie Bologa and Deana Zenisky of the Huntington Learning Center .
---
Great Decisions
Tuesday, February 9

Join this lively discussion on foreign policy events. Sessions are open to new people and previous participants.
---
Kindle: Small Group Instruction
Tuesday, February 9
Wednesday, February 10
&
Learn how to download books to your Kindle with Gita Agrawal. Preregistration is required.
---
Elizabeth Lyra Ross - History of African American Music: Spirituals to Contemporary
Wednesday, February 10
, Program Room
Elizabeth Lyra Ross presents an entertaining, educational and inspirational history of African American music, combining singing and an interpretive narrative to give historical context to each piece. She encourages all of us to work towards embracing ethnic and cultural diversity. Gerald Mosshell, Professor of Music at Trinity College , will accompany on the piano. Registration is suggested.
---
Free Tax Help at the Library
Thursday, Februrary 11, Program Room 2
Contact the Simsbury Senior Center to schedule an appointment (860) 658-3273. (You do not have to be a senior to receive tax assistance). All volunteers are IRS trained and certified.
---
Free Business Counseling with SCORE®
Thursday, February 11
& , Barnes Room
Are you an entrepreneur who wants to expand, improve profitability, or improve operations? Or are you thinking of starting a new business? If so, SCORE® can help! One hour, face to face appointments are available on a first-come, first-served basis. Follow-up appointments are also available. Registration is required in advance.
---
Getting Started on LinkedIn
Thursday, February 11
, Technology Learning Center
Being an active user of LinkedIn or some of the other social media sites is a critical piece in a job search. Carol Mon will teach you: how to create a LinkedIn profile, how to search and make connections, and how to find job openings and information on companies. Space is limited; please pre-register.
---
Tree Care 101
Thursday, February 11
, Program Room
It's important for anyone to be able to recognize the early warning signs of a tree in decline before it becomes too late. Join CT and MA arborists Mike LeBlanc of LeBlanc Arborists, Mike Desantos and Rick Daniels from Bartlett Tree Experts, Rich Cartier of Rainbow Treecare Scientific Advancements, and Jeff Thomas of Grimshaw Tree Service.as they cover both old and new tree pests and pathogens. This program is supported by the CT Agricultural Experiment Station. Registration suggested.
---
Adult Book Discussion Group
Thursday, February 11
, Program Room
Jackie Takiff will lead a lively discussion of the book The Invention of Wings by Sue Monk Kidd. Everyone is welcome to join at any time. Copies of books can be checked out at the Circulation Desk. Share a good book with friends, new and old.
---
Sit & Stitch Needlework Group
Friday, February 12
, Barnes Room
Bring a project to work on and share ideas while you enjoy the company of other crafters. Held the 2nd and 4th Friday of the month. Drop in.
---
Free Blood Pressure Screening
Friday, February 12
, Outside of Program Room
Receive a free blood pressure screening from the Farmington Valley Visiting Nurse Association.
---
Friday Flicks - The Notebook (2004)
Friday, February 12
, Program Room
Drama, Romance
A poor and passionate young man falls in love with a rich young woman and gives her a sense of freedom. Rated PG-13, 123 min. In honor of Valentine's Day, chocolate will be served! Please sign up through the Simsbury Senior Center , 860-658-3273 by Feb. 10
Upcoming Movies:
February 19 - Mr. Holmes (2015)
February 26 - Furious 7 (2015)
---
3D Thursdays
10:00-11:30 am
Reference Area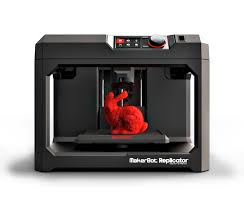 Interested in learning how the Library's 3D printer works? Come in for live demonstrations and instructions. Learn how to find and print items for your home or business. You may choose an object to print or send us your file and we'll print it for you.details to come. Drop in.
---
Soles4Souls - You Can Help
Tanner, one of our extraordinary teens, is collecting shoes for Soles4Souls, an organization that donates shoes to kids in Africa. A collection box will be located on the lower level from January 20 - February 14. Any usable footwear will be accepted.
---
Super Smash Bros. Wii Tournament for Teens

Friday, February 12

, Teen Space
Love Smash Bros.? Join us for a tournament! Snacks provided, prizes awarded. PLEASE READ CAREFULLY: Registration Required. This tournament is in teams. Please find your teammate and then register with both of your names in the name slot, for example 'Bob & Bill' and your Team Name (appropriate names only). If you do not have a teammate, please contact Sara, Teen Librarian at 860-658-7663 ext 2118, and she will try to connect you with someone else looking for a teammate, if possible. All participants must arrive by . Registration is limited to 16 teams and closes at the day of the program.
---
Book Speed Dating for Teens with Chocolates

Saturday, February 13

, Teen Space
Love books? Love chocolate? Teens will share their favorite books in a speed dating style while eating chocolates. We can all go home with new books to love! Drop-in.
---
Language Classes
French Conversation

Monday, February 8
6:00-7:30 pm , Fireside - Upper Level
Spanish Conversation Class

Wednesday, February 10
10:30-11:30 am , Fireside, Upper Level
English Conversation Group

Tuesday, February 9
10:30 - 11:30 am , Barnes Room
English Conversation Club

Friday, February 12
10:30-1:00 pm , Program Room 2
February Art Exhibits
Program Room - Mixed Media by the Traveling Valley Artists.
Program Room 2 - Art work by emerging young artists.
East Gallery - Photography by members of the Simsbury Camera Club.
West Gallery - Watercolors by Beth Reynolds.
Display Case - Ceramics by Beth Reynolds.