Innovators' Workshop
Simsbury Public Library embraced the Maker movement in 2014 with the launch of Innovators' Workshop and our 3D printing lab. Since that time, we've added other equipment to our Makerspace, including sewing machines, both manual and digital, as well as digital conversion equipment, providing greater opportunities for people to gain knowledge through hands-on learning and to become creators and innovators. Simsbury is home to curious, voracious life-long learners. Developing this new space will bring all of our equipment together in a collaborative environment. It's an exciting time as the library evolves to support the pursuits of our community. This project was funded by the generous bequest of Jewel Gutman and a grant from the Wagner Family through the Investor Angels of the Friends of the Simsbury Public Library.
How do I get started?
Sign up to take one of our introductory sessions (see listings below). If you can't attend one of those, please email sray@libraryconnection.info with some possible dates and times and we'll try to accommodate you. Please make sure you have a signed Innovator's Workshop Liability Waiver and Hold Harmless Agreement form. Interested teens can also get involved and must have a with an Innovators' Workshop Minor Liability Waiver and Hold Harmless Agreement form signed by a parent.
Once you've successfully completed an introductory session, we'll certify you to use the equipment and you can reserve time for your own projects.
——————
What happens in the Innovators' Workshop? Many things! Students learn how to think creatively and critically. People of all ages create computerized designs and print them on the 3-D printer or use our Cricut machine to create fanciful cards or projects. The use of the space is limited only by your imagination. What will you make? Read more about the Innovators' Workshop in our policy statement.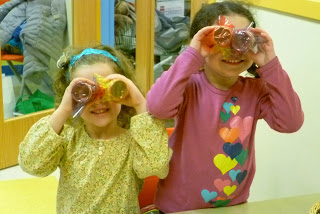 What tools and equipment are available?
MakerBot 3-D printer
Makerbot digital scanner
VHS to DVD converter
Slide/Negative converter
Cricut Die Cutter
Electronic embroidery machine
Sewing machines
Sphero (Learn to code)
As well as a sewing kit, scissors and cutters, screwdrivers and more.
We also have Snap and Squishy circuits, and Makey Makey components to work with.
We accept the following "like-new" items for donation:  paper plates, paper lunch bags, duct tape, scissors, crayons, colored pencils, stickers, school glue, unopened glue sticks, markers, embroidery floss, elastic stretchy string, beading wire, beads, jumprings, clasps, pins (any kind), spacer beads, beads, charms pendants, sewing supplies (cloth, thread, scissors), and jewelry making supplies.  We accept additional items on an as-needed basis.
Interested in learning what we have?
See what we've made Pinterest Makerboard or view our collections on thingiverse.com.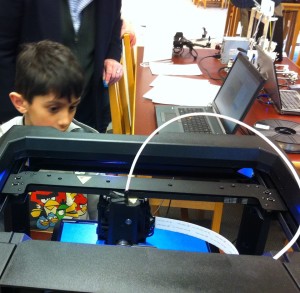 Our Innovators' Workshop is Open:
Monday 9:30-8:30 pm
Tuesday 9:30 am – 8:30 pm
Wednesday 9:30-8:30 pm
Thursday 9:30-8:30 pm
Friday 9:30-5:30 pm
Saturday 9:30-5:30 pm
Sunday, 1:00-5:00 pm
The Makerbot 5th Generation printer may be used on a first-come, first-served basis. Please limit your prints to 2 hours or less.
For longer prints, you may reserve our Makerbot Replicator+ for the day (below). All prints need to finish by 9:30 am the next day.
Color of the day for the 5th Generation and Replicator+.  Please note: all colors are subject to availability.

Initial funding for the Innovators' Workshop was provided by the Kelly Family in memory of Eunice Kelly, Simsbury Bank, Simsbury-Granby Rotary, and the Law offices of Francis, O'Neill and Del Piano.